Dramatic moment truck ploughs through cars in McDonald's carpark in Mount Ousley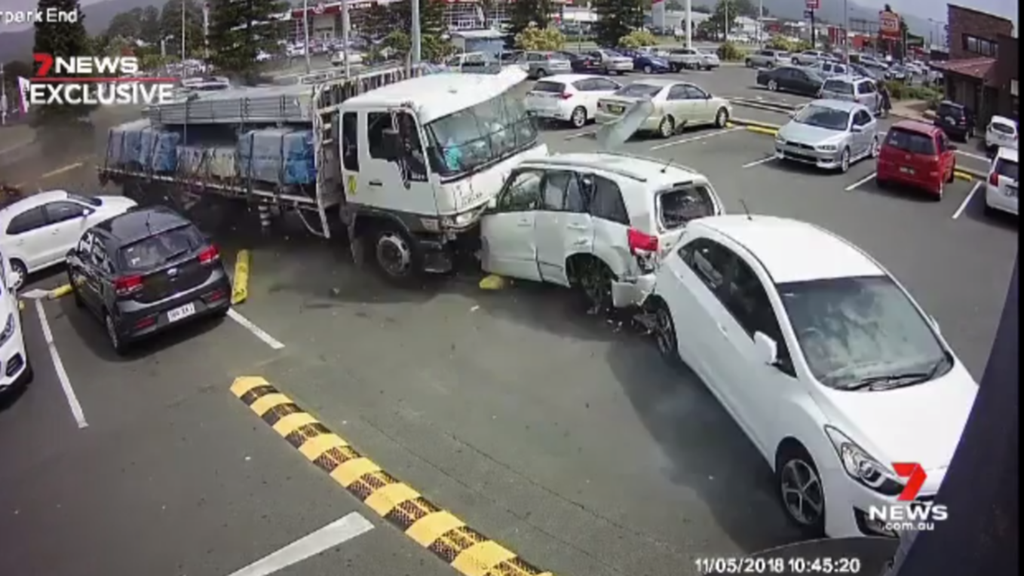 Video of the shocking moment a truck ploughs through a McDonald's carpark, taking out several vehicles, has been released as the driver faced court.
Sourab Bisht was behind the wheel of the truck, which was loaded with steel, when he lost control of the vehicle, south of Sydney, as seen in the video above.
Dashcam vision showed the 24-year-old overtake a gas tanker before the truck is seen hurtling through the Mount Ousley carpark in November 2018.
Bisht was also well over the speed limit,…