Hawkesbury River boat explosion could have caught dad and daughter if it hadn't been for pelicans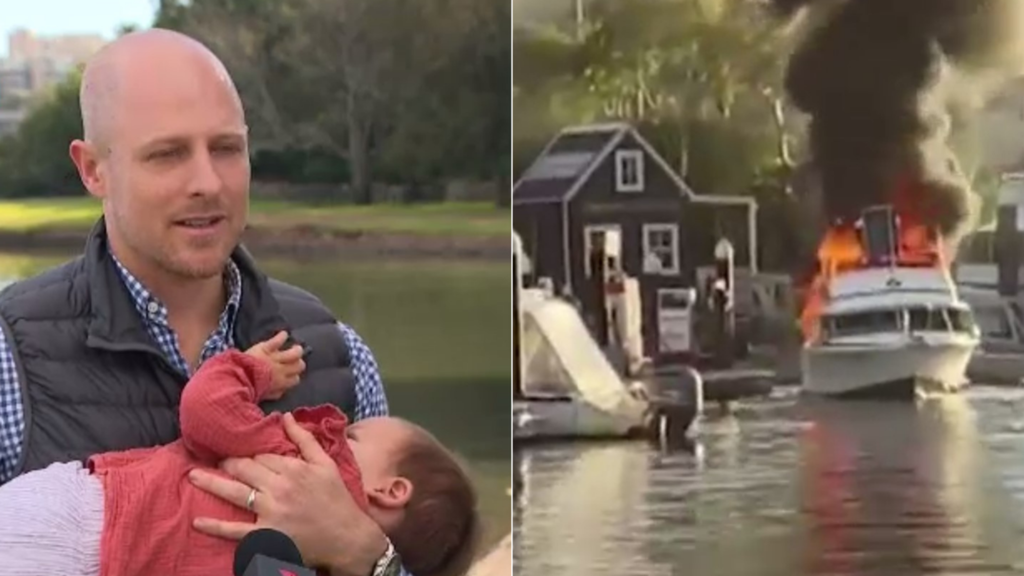 A split-second decision became a matter of life and death for a father and his 22-month-old girl when the boat they were on erupted into flames on Easter Sunday.
Oliver was on board a boat on the Hawkesbury River with friends when bliss turned to chaos.
Watch footage of the boat explosion in the video above
Eleven people were on or near the boat when the engine exploded, resulting in serious burns for several people.
Oliver and his 22-month-old daughter Florence were two of those on the boat…