Wollongong crash: Driver jailed after causing multiple car crash that killed two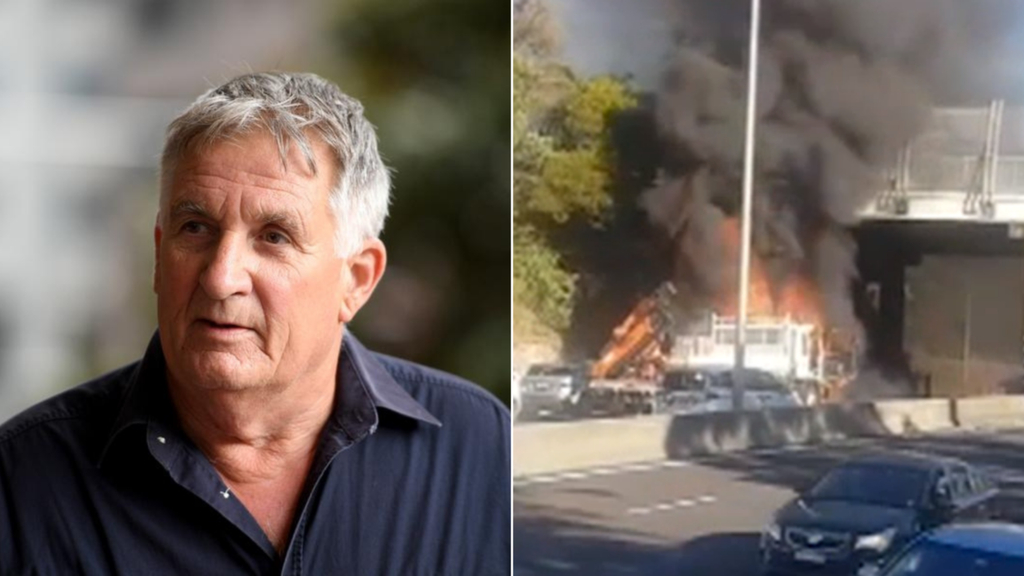 A driver who dangerously merged on a Wollongong highway causing a fiery crash that killed two people has been jailed for at least a year.
Graham William Squires was driving just ahead of a B-double truck on the M1 Princes Motorway when he attempted to merge in front without enough distance on Friday, June 28, 2019.
The truck driver was then forced to slam on his brakes in the bumper-to-bumper traffic causing a multi-car pile-up behind with one car catching on fire.
Long-term couple John Cerezo…